Talent Development system
We help our employees become leaders who are able to execute various tasks using their data skills and expertise in the company's business and his/her specialization, and drive the company's growth by creating new value.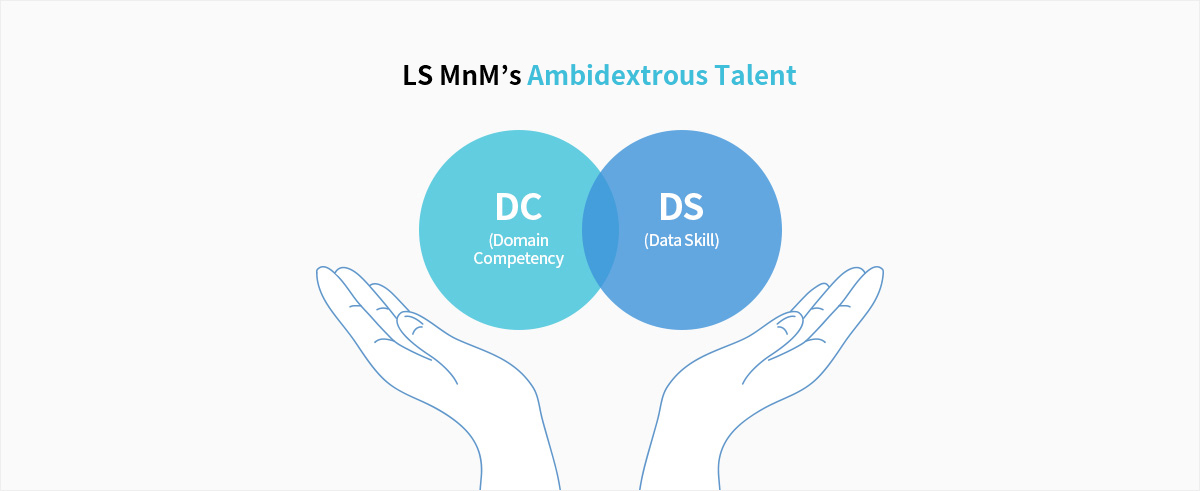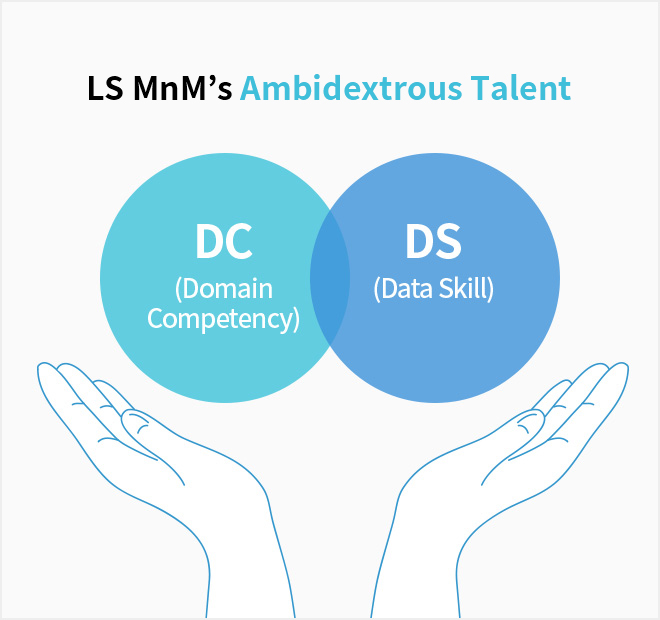 DC

(Domain Competency)

Competency that entails knowledge/technology/know-how required for cooperation based on the understanding of the company's business model (includes job and leadership competency).

DS

(Data Skill)

Competency to induce business insights using the data accumulated by the company (ability to read and analyze data).